SERVICES – TECHNICAL SERVICE AND MAINTENANCE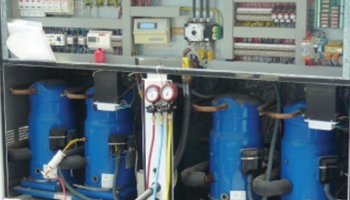 TECHNICAL AND MAINTENANCE SERVICE IN TORREVIEJA
We are a Technical Service specialized in the repair and troubleshooting of all brands of air conditioning, heating, catering machinery, industrial refrigeration and solar energy . We solve any incidence that your equipment has, as well as any spare part that you need from these sectors.
Our reason for being is service to our customers. We distinguish ourselves by the professionalism and efficiency in our repairs and technical assistance service . Our staff is highly qualified, receiving training and recycling courses each year from the company in order to be up-to-date with the new technologies and materials that are emerging on the market and that help improve people's quality of life. .
Our Technical Assistance Service in Torrevieja - and the entire Alicante province - is available throughout the year and covers any incident in the shortest possible time , carried out by qualified and trustworthy technicians.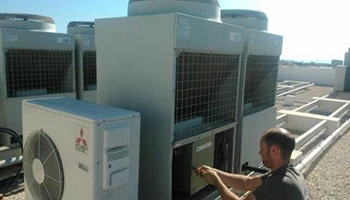 TYPES OF TECHNICAL MAINTENANCE
Through a maintenance contract, we provide 24-hour assistance with companies or individuals who want to keep their facilities always ready or as required by the RITE (Thermal Installation Regulation) or the Refrigeration Installation Safety Regulation.
Corrective maintenance
Corrective maintenance is one in which only intervenes after a failure . The main inconvenience is that the breakdown can mean the stoppage of a machine and it is necessary to plan the intervention , allocate the necessary human resources, stock up on spare parts, prepare tools, develop safety and intervention procedures that were not foreseen.
Corrective maintenance is unavoidable, since it is impossible to predict and avoid all breakdowns. However, it is preferable to reduce this problem as much as possible and intervene as soon as possible.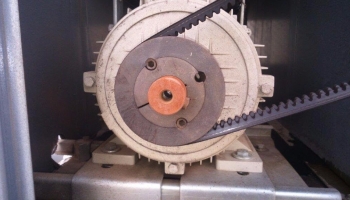 Preventive Maintenance
Preventive maintenance is a set of techniques whose purpose is to reduce and/or avoid breakages in facilities or machinery in order to ensure their total availability and performance at the lowest possible cost . To carry out this practice, routine inspection and renewal of damaged and deteriorated elements is required.
During the inspection, those elements that do not meet the operating requirements of the machine are replaced. The elements can also be replaced taking as a reference their useful life or their operating time in order to reduce their risk of failure. Preventive maintenance is also included in the so-called routine maintenance , a set of techniques that, without even disassembling the equipment, keeps it in the best possible condition through greasing, cleaning, periodic replacements, etc.
Predictive Maintenance
Predictive maintenance is a variant within preventive maintenance, which consists of analyzing and measuring the wear of the elements to replace them as soon as they show symptoms that predict the failure, before the failure materializes . Analytical techniques such as thermography, vibration diagnosis, electrical measurements (such as the increase in consumption of a motor) are often used. This system is optimal in terms of reliability, because it allows you to know with certainty if an element needs to be replaced. In this way, large and costly breakdowns are avoided, speeding up interventions.
CONTACT OUR TECHNICAL TEAM IN TORREVIEJA
We are OFFICIAL SAT - AUTHORIZED TECHNICAL SERVICE in multi-brands : PANASONIC, MUNDOCLIMA, FANWORLD, FORCALI, etc.
For any breakdown in your facilities or machinery, contact us . We are in the Torrevieja and Orihuela Costa area, and we have 24-hour assistance that will save you from many troubles.
If you are interested in contracting preventive maintenance or of another type, do not hesitate to call us so that we can visit your facilities and carry out a study of your needs, without obligation.