SERVICES- WATER TREATMENT
We carry out all types of water softener installations, we always use the latest technology and the newest products on market
If you are thinking about installing or improving your installation or if you are planning to get a new installation, ask us and we will give you a quote for your water softener, customised osmosis with the major improvements made in the control and energy saving areas.
The water we get at home directly comes from the public water supply network, it has got limescale and other substances that can be detrimental to our body. Water purification will bring us energy saving, performance and life increase of the electrical appliances.
The water having this problem is called hard water.
-SALT WATER SOFTENERS
The most common salt water softeners work by filtering the water with salt and they remove the lime content in water. The results of using a water softener are remarkable, a lot of people prefer soft water because it causes less mineral accumulation into the pipes and electrical appliances.
- OSMOSIS SYSTEMS
Reverse osmosis is the process by which we change the water from the tap into high quality and low mineralisation water.
It consists of making the water go through some filters and a membrane with small pinholes that do not let suspended particles content in water go through, so that the water tastes pure and is of high quality.
- ELECTRONIC WATER SOFTENERS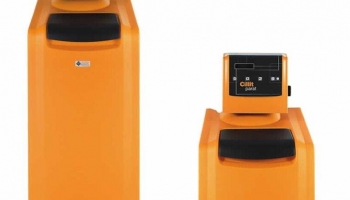 This system sends low frequency electromagnetic radio waves through the water, that change the undissolved limescale form (calcite) into aragonite, its non-encrusting form. Thus, problems caused by limescale found in the water are neutralised and the limescale deposits adhered to the installations (2mm per month) are descaled, ensuring a continuous protection against limescale.